SCHOOLS, HOSPITALS, SHOPS, THIS ENVIRONMENT, BOASTING EXCELLENT CONVENIENCE
Droplets of Water that fall from leaves on the trees collect to from a river. Several rivers come together to make a mighty river, and then, eventually, a waterfall.
In the same way, BRANZ SIMATUPANG is formed from the collection of different values, fusing them cleanly together, and bringing them to the land of Jakarta beautiful, abundant, and with immutable value. We have drawn our inspiration from water.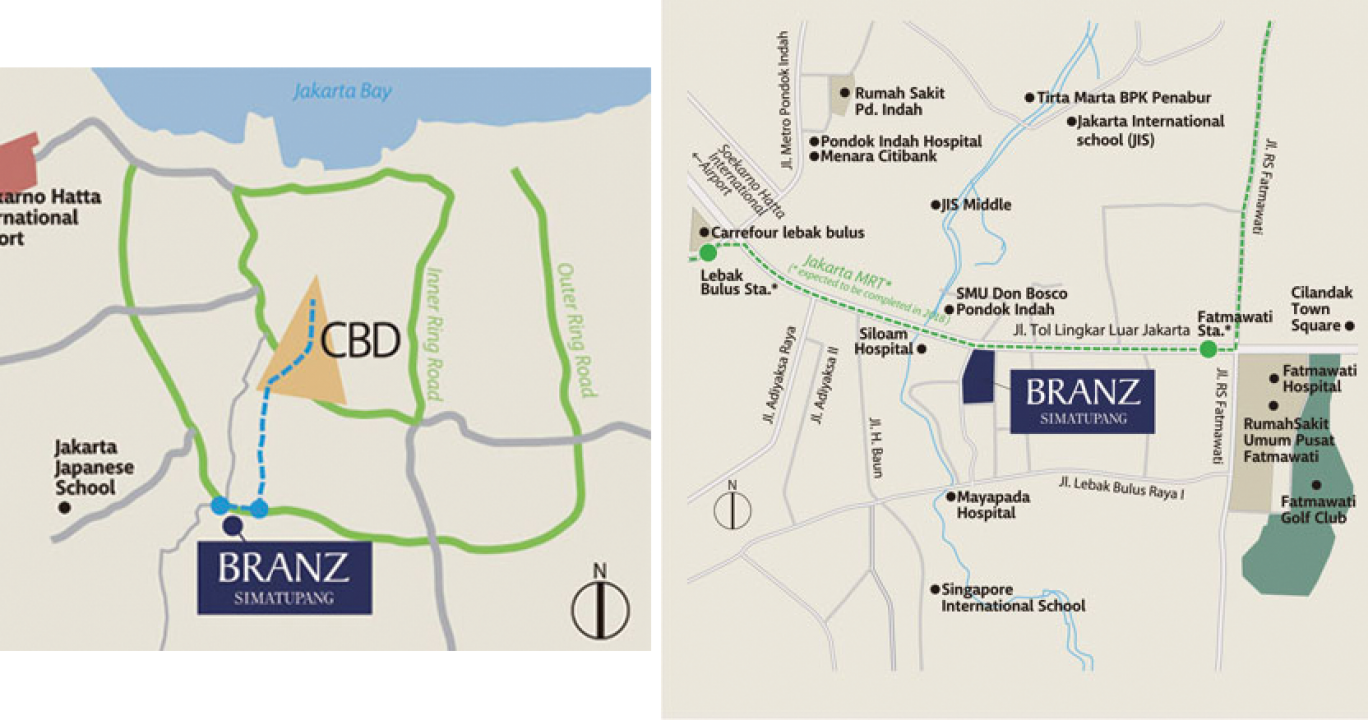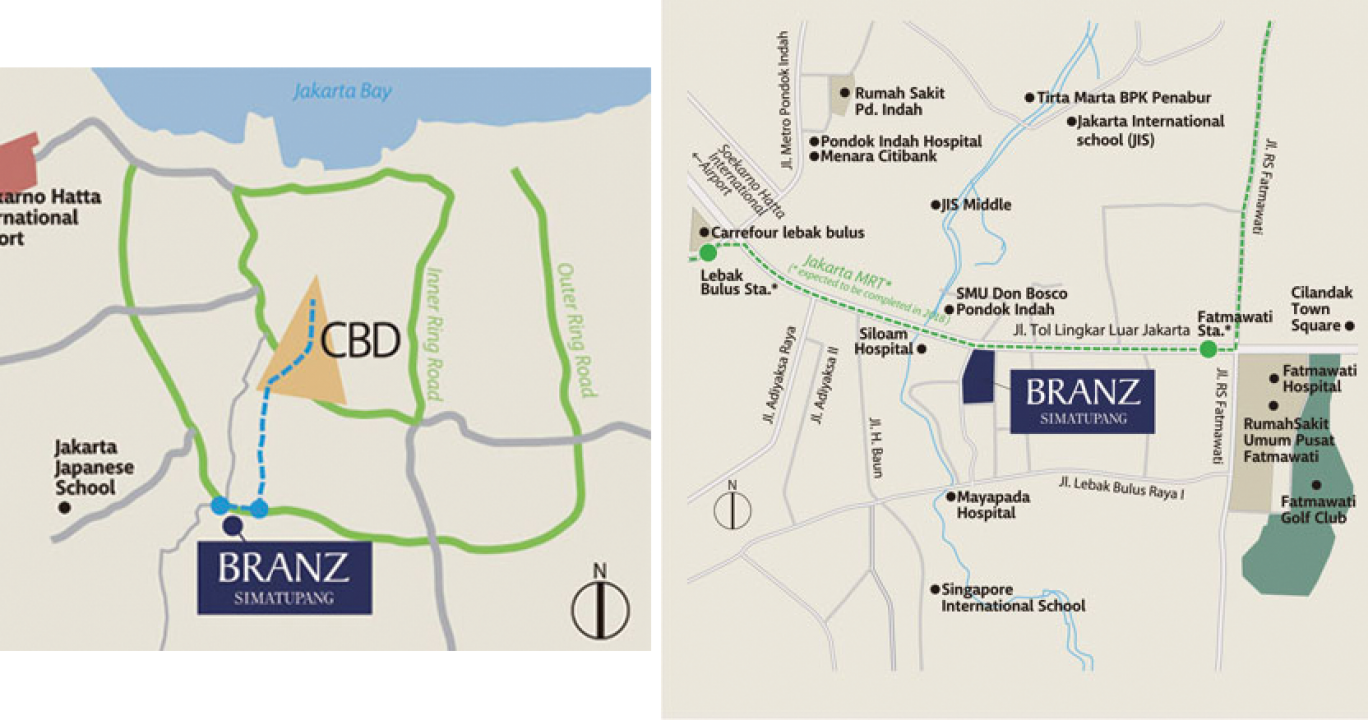 Our Surroundings
INTERNATIONAL SCHOOL
Singapore International School
1,4 KM
Jakarta International School
2,2 KM
Australian International School
6 KM
Jakarta Japanese School
17,8 KM
HOSPITAL
Mayapada Hospital
0,85 KM
Fatmawati Hospital
1,3 KM
Pondok Indah Hospital
3,7 KM
PRIVATE SCHOOL
SMU Don Bosco Pondok Indah
2 KM
Tirta Marta BPK Penabur
2 KM
COMMERCIAL CONVINIENCE
Carrefour Lebak Bulus
1,2 KM
Cilandak Town Square
3,2 KM
ACCESS
Toll road/Highway enter Fatmawati
Future
A City Speeding Into The Future